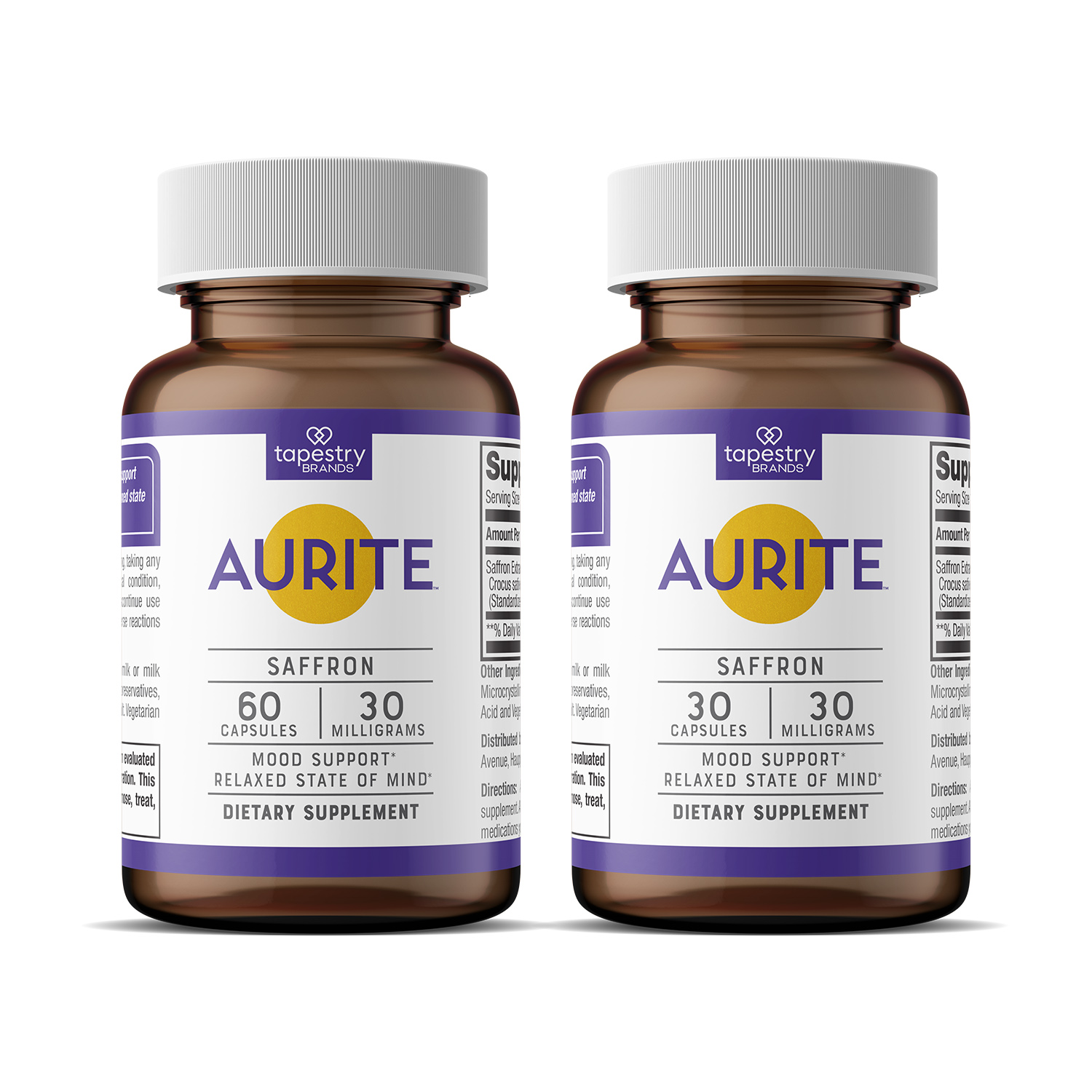 Aurite™ Saffron
BENEFITS OF SAFFRON
Helps reduce stress, provides herbal mood support, beneficial to long-term memory, helps to calm and relax.*
VEGETARIAN & NON-GMO
Vegetarian formula, gluten-free, lactose-free, soy-free, sugar-free. Contains no artificial preservatives, artificial flavor, artificial color, yeast, salt, wheat, milk or milk derivatives. Non-GMO.
POTENCY
30 mg of high-quality saffron extract per capsule, containing standardized 2% safranal, crocin, and picrocrocin.
30-DAY SUPPLY
Make every day a great day with this 1-month supply of saffron.
QUALITY
Manufactured in a state-of-the-art facility using some of the industry's most advanced equipment, using strict quality control standards, and compliant with all current Good Manufacturing Practices (cGMP).
Buy Now
A brighter way to wellness starts here.
One tiny flower, one little capsule, one potent supplement. Aurite Saffron Supplement is designed to maintain your mood, support long-term memory, and promote a calm state of mind. Just think, now when you're under occasional stress, taking saffron can help you relax.*
Aurite™ Saffron is available now on EarthsSplendor.com.
Buy Now